Connect Your Dots: Workshop for Teens
Navigating Cultural Influences & Creating a Sense of Identity from the Inside Out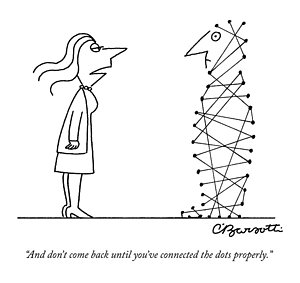 Presented in collaboration with Sam Louie, MA, LMHC
"Shame needs three things to grow out of control in our lives: secrecy, silence, and judgment."
- Brené Brown, The Gifts of Imperfection
If shame grows in an environment of secrecy, silence, and judgment, then what new possibilities are created in an environment of transparency, authenticity, and openness?
What we feel we cannot say often contains the seed of the most unique gifts we have to offer. When it comes to culture and our own sense of identity, how do we safely venture into the territory of the taboo, and begin to name and share the experiences that have influenced us at the deepest level? Our experience as facilitators is that once an inviting space is created, and even one courageous voice steps forward, a tidal wave of healing follows.
In this experiential workshop, we will practice shame resilience in action: increasing our self-awareness around shame, creating an environment of trust and support for ourselves and others, and sharing our personal stories in an expressive way using voice, dialogue, and movement.
In a world filled with passive learning, this experiential workshop allows participants to actively engage in seeing, discovering, and sharing their authentic selves in the presence of others, utilizing a culturally-informed framework.
Sam's extensive experience as a group therapist informs this workshop where elements of drama therapy, story-telling, movement, and much more are incorporated in the process. Lisa brings her training in psychodrama, music improvisation, and spontaneous painting, informed by her personal journey through conventional definitions of success, professional burnout, and discovery of the healing power of the arts. Her embodied experiences fuel her passion for encouraging others to find their own voice.
Learning Objectives:
1. Participants will gain an embodied understanding of both their uniqueness and what is shared with others, from a cultural perspective.
2. Participants will learn ways to express themselves in a holistic and playful way, using voice, movement, dialogue, and story-telling.
3. Participants will learn how to practice active, empathic and reflective listening in order to create a non-judgmental and supportive environment.
4. Participants will leave with a framework for inquiry of their culturally defined expectations versus their authentic self definitions of success and failure.
5. Participants will name at least three elements of shame resilience.
Sam Louie, MA, LMHC
Sam Louie is a psychotherapist, speaker, author, and poet with a private practice in Seattle, Washington, specializing in multicultural issues, trauma, and addictions. Sam is also an Emmy-Award Winning former television news reporter and continues using his journalism background to speak and write on issues related to race, culture, and psychology. Sam is the author of two books: Slanted Eyes: The Asian-American Poetic Experience and Asian Shame and Addiction: Suffering in Silence. On a personal note, Sam is first generation, Chinese-American who grew up in a predominantly African-American neighborhood of South Seattle.
Learn more about Sam at http://samlouiespeaks.com
Book This Workshop
Contact us to inquire about presenting this workshop for your school, community, or group.
Lisa Chu, MD
Lisa Chu is a multidisciplinary artist and SoulBodyMind life coach based in the San Francisco Bay Area. She has traveled paths of conventionally defined success, including performing at Carnegie Hall at age eight, graduating from Harvard University magna cum laude with a degree in Biochemical Sciences, completing her M.D. from the University of Michigan Medical School, and becoming the youngest partner-track professional in a venture capital firm. She was the founder of her own violin school and performing group for young children in Silicon Valley. Lisa has also had the honor and privilege of exploring her true self and discovering the healing power of creativity and spontaneity in response to her own experience with professional burnout. Now she is dedicated to lifelong learning, creative practice, and helping her clients find their own voice and live their greater purpose in life, transcending both cultural expectations and the limitations of past experiences. Lisa is the daughter of Chinese-Taiwanese immigrant parents and grew up in a predominantly white, Christian upper-middle-class suburb of Chicago, Illinois.
Learn more about Lisa at http://themusicwithinus.com, and http://wildtomatoarts.com.